Work at The Big Freeze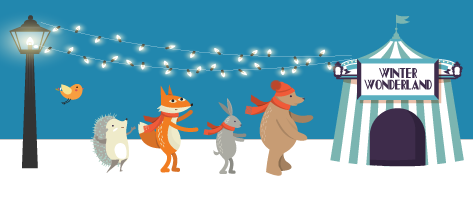 We are currently putting together a team of friendly, energetic and reliable people to work at our exciting children's event coming to Toowoomba this winter.
Running from Saturday, June 30 – Sunday, July 15, The Big Freeze is the perfect opportunity for students on break from school, university and Tafe to earn some extra income over the holiday period.
There are a number of roles that team members may be given a position working in, such as our snow pit, snow ball toss, build an igloo, craft stations, imagination play village or dressed up as one of our mascot characters.
Applicants must be able to demonstrate how they believe they can work well with children and parents. It is really important to us that every child has a fabulous time, and our staff plays a major role in achieving this goal.
For those who are not keen on working with kids, we have some behind the scenes work as part of our snow production team. This is an active, laboring type role and suitable for people physically fit and able to repeatedly lift 10kgs.
Successful applicants will initially receive two shifts over the opening days of the event. Based upon performance and attitude, additional shifts will then be allocated for the remaining days. Those who turn up on time, are extremely friendly, help our patrons have a great time (and don't spend every spare second on checking their phone) will receive a large number of shifts over the 16 day period. We are also happy to work around applicant's current job and commitments.
For applicants over 18 years of age, preference is given to those who have a current Working with Children's Check.
Pay will be as per the Amusement, Events and Recreation Award 2010 and based on age, skill and level of responsibility given during the term of your employment. Details can be view at http://awardviewer.fwo.gov.au/award/show/MA000080
Questions and applications can be sent to by May 9, 2018.